Tier 1 - "The Rare Ones"
Prospects in this tier:
- have shown the ability to be full-scholarship FBS football players out of high school
- will commonly receive multiple scholarship offers from both FBS and FCS schools
- will likely NOT redshirt if they sign with a FCS school and should make an immediate impact (at least in rotation)
- will likely redshirt if they sign with a FBS school but should push for playing time within two years (redshirt sophomore season)
- consistently demonstrate a mismatch on tape in athletic ability, size, smarts, and technique while on the field in high school
- commonly have the best production in the state at their given position
- players in this tier are "rare for the state of Montana" as only a handful of them come around each decade
- commonly have been selected All-State multiple years at their position(s) during high school
- have potential to be multi-year All-Americans at the FCS level with a good chance playing in the NFL
1.) Taco Dowler (Billings West) - 5'9", 175 lbs. - WR/CB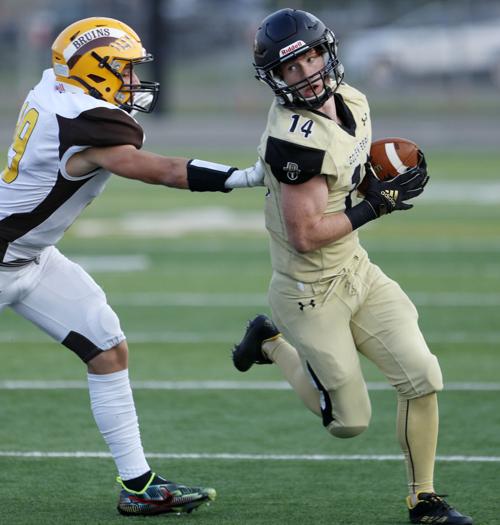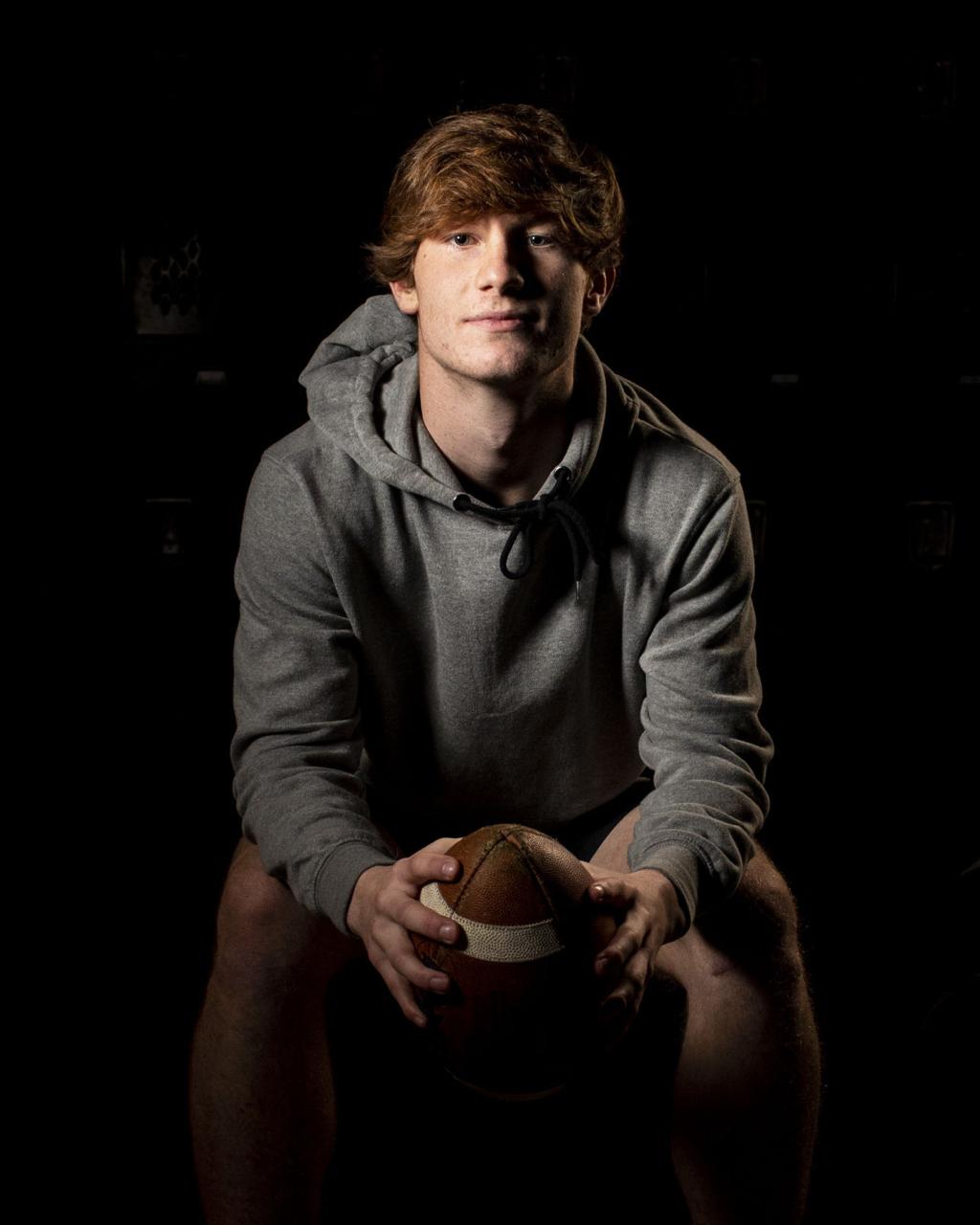 Why is Taco "rare" for a Montana recruit?
- 2021 MT Gatorade Player of the Year for football
- Three-time All-State WR, two-time All-State CB, and two-time All-State KR/PR
- Amassed almost 4500 total yards (offense and special teams) during his career
- Over 2700 receiving yards during his career with 27 touchdowns
- Returned three kicks for touchdowns throughout his career along with two interceptions
- Upgrades a team's scoring potential any time he steps on the field whether its deep balls, handoffs, catch-and-runs, or returns
- His straight-line speed is above average but his quickness is elite as he's tough to corral in tight spaces (can make you miss in a phone booth)
- Needs to be accounted for pre-snap and post-snap
- Not just a slot receiver as he can win and be a threat on the outside or in the backfield as well
- Works all three levels of a defense and is a nightmare in the open field due to his agility, acceleration, and toughness
- Can adjust his route speed on a dime and displays keen awareness to find soft spots in zone coverage
- Dropped balls are rare and makes catches outside his frame
- Not afraid to put max effort and physicality in blocking
- Received double and even triple coverage (worked wonderfully for Sentinel in the 2021 title game) which proves how much defensive coordinators feared his abilities
- Abilities as a corner kind of go unnoticed but would not doubt that he could develop on defense at the next level if given the opportunity
- Posted a 22'5" long jump and 11.07 100M dash his junior track season
- Held a PWO offer from Kansas State prior to committing to MSU
Final Thought on Taco:
In the end, Taco is a game-breaking talent who will immediately be one of the most dangerous players on MSU's roster in 2022.
2.) Zac Crews (Missoula Sentinel) - 6'5", 205 lbs. - ATH/DE/LB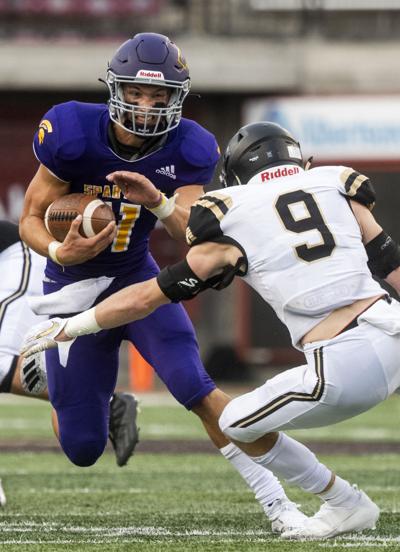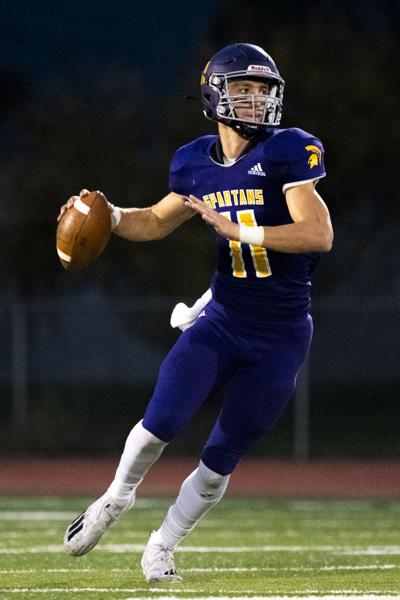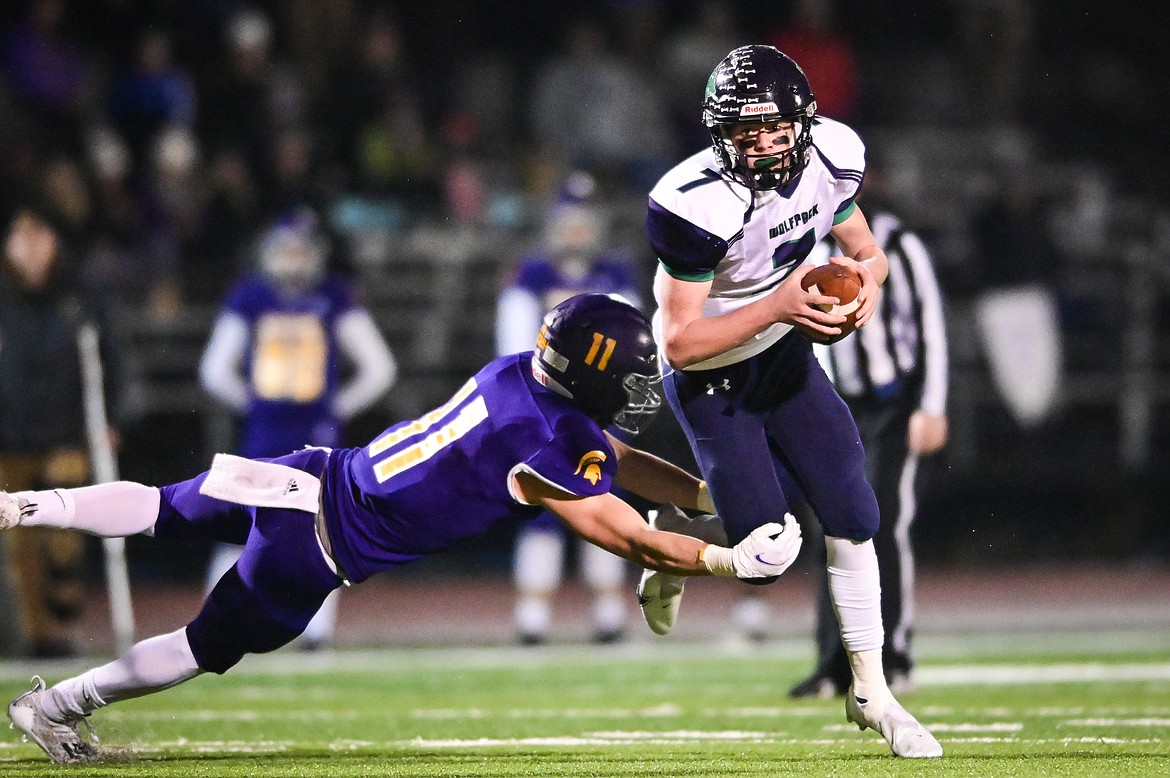 Why is Zac "rare" for a Montana recruit?
- 2021 AA Offensive MVP as a QB
- Three-time All-State DE, All-State TE as a junior, and All-State QB as a senior
- 13.5 sacks and 27.5 TFLs throughout his career with an 8.5 sack/14 TFL effort his junior year (keep in mind he did not play full defensive reps his senior season)
- 1771 passing yards, 869 rushing yards, a 20/3 TD/INT ratio, 11 rushing TDs, and a 68% completion rate his senior season
- A long and lean edge defender who can wreak havoc on opposing offenses as a pass-rusher and run defender
- Hard to block with explosive get-off quickness and great feel for winning with his hands
- Slips/slithers around pass protection and run blocking with relative ease by contorting his long frame
- Will use his length to his advantage upon contact by locking out offensive lineman early in reps
- Pad level is not a problem despite his size and its actually a strength of Zac's
- Despite his lean frame, he doesn't get washed out in the run game as much as one would assume due to his high motor and qualities stated above
- Long strider in the open field with explosive burst upon contact
- Plays through the echo of the whistle with incredible effort every play including a highlight from his junior season where he ran down a Billings West receiver 60 yards down the field after being in the backfield at the beginning of the play
- Arguably was the best dual-threat QB in the state his senior season...even better than Kaden Huot
- 2021 AA State Champion in the 110M Hurdles and Javelin
- 2021 3rd Place Finish in the 205 lb. weight class in AA wrestling (first year wrestling as well)
- Receiving significant interest from Boise State over the summer prior to committing to Montana last fall
Final Thought on Zac:
If Zac ever gets a chance to play football, its scary to think what he could develop into once he actually starts adding weight on that lean frame.