Defensive lineman Bignell booked on theft charges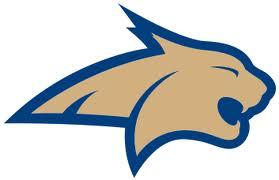 By COLTER NUANEZ
Bobcat Beat
 
Nate Bignell, a third-year sophomore defensive end on the Montana State football team, was booked in the Gallatin County jail on Wednesday afternoon on charges of theft of property. 
 
The Drummond native was booked at 3:17 p.m. on Feb. 27. He was released without bond. 
 
Montana statute code 45-6-301. Theft states: A person commits the offense of theft when the person purposely or knowingly obtains or exerts unauthorized control over property of the owner and: (a) has the purpose of depriving the owner of the property. 
 
Theft of property valued at less than $1,500 is known as petty theft. A person convicted of petty theft faces a fine of no more than $1,500 or imprisonment in the county jail for a term of no more than six months, or both. 
 
This story will be updated as more information becomes available. No further information was given by a representative at the Gallatin Valley Courthouse. 
 
The 6-foot-2, 260-pounder hasn't recorded a statistic yet in his Montana State career. He comes from a family with strong Bobcat lineage. His father, Joe, is MSU's all-time leader in catches. His brother, Parker, played a season for the 'Cats. His cousins Clay and Brian are former Bobcat defensive stars. Nate Bignell was a two-time Class C All-State selection at Drummond High. 
 
Colter Nuanez can be reached at BobcatBeat56@gmail.com and followed on Twitter @Bobcat_Beat. 
Categories: