Montana State football recruit Folabi Akanbi dead at 17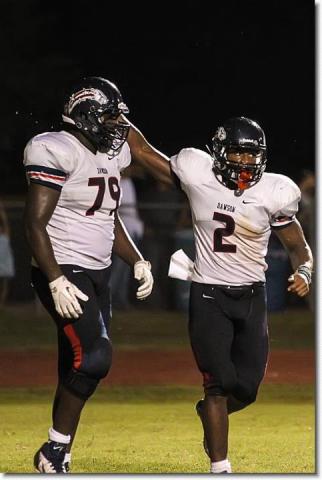 By COLTER NUANEZ
Bobcat Beat
 
Folabi Akanbi, a prized recruit who signed a National Letter of Intent to play football at Montana State earlier this month, died on Wednesday after suffering cardiac arrest.
 
The 6-foot-5, 290-pound 17-year-old collapsed while playing basketball in Pearland, Texas sometime around 2 p.m. on Wednesday afternoon. The Brazoria County Sherriff's Office told KHOU TV in Houston that Akanbi was playing basketball on an outdoor court with friends at Silver Lake Elementary when he collapsed.
 
Akanbi's friends called 911 around 2:15 p.m. The Dawson High School senior was taken to Memorial Hermann Hospital where he was pronounced dead upon arrival.
 
 
"Our hearts go out to Folabi's family and friends, and his teammates and coaches," Montana State head coach Rob Ash said in a prepared statement. "He was a wonderful young man who captivated everyone he met, and had such an incredibly bright future. This tragedy leaves us without words to properly express our sorrow."
 
Akanbi was one of 18 prep stars to sign NOLI with Montana State on Feb. 6. The honors student planned on majoring in chemical engineering at Montana State. He had already earned college credits in English, government; economics, statistics and human geography.
 
"They have a great academic program, school-wise, and the football program is very successful," Akanbi told Bobcat Beat in January. "The environment around the whole campus area is very good so I knew it fit me perfectly."
 
Akanbi was part of an intellectual family. His sister is a student at Northwestern. His father went to Central Missouri, then Baylor medical school. His mother is a Texas alum and now a cardiovascular nurse.
 
"Here is a young man Folabi Akanbi. His family is from Nigeria. His father is a doctor, his mother is a nurse. He's 6-5 and 290 so that got our attention. But he's an outstanding student and his family's priority was to find an outstanding academic school where he could play Division I football," Ash said on National Signing Day. "He had offers from many, many schools, but he chose Montana State because of the academic programs."
 

 
Colter Nuanez can be reached at BobcatBeat56@gmail.com and followed on Twitter @Bobcat_Beat.
 
Categories: