MSU has inside track on Wazzu CB, 3 Cats no longer on roster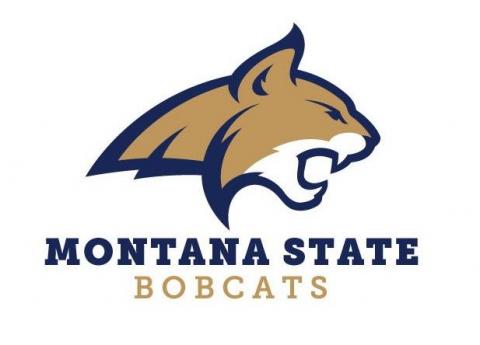 By COLTER NUANEZ
Bobcat Beat
 
Montana State added a player at a key position while confirming the departure of three more with fall camp 13 days away.
 
The Montana State athletics department confirmed the departure of three players over the last few weeks, including full scholarship offensive lineman Joey Marinello and full scholarship cornerback Jaylen Price. Dillon Fraley, a junior guard from Bigfork, elected to retire.
 
Bobcat Beat also confirmed the pending transfer of Kahshan Greene, a 5-foot-11, 169-pound cornerback who spent the 2014 season as a redshirt at Washington State. A source close to the program said Greene will be at the first day of MSU's fall camp but his scholarship papers are still pending. He was expected to file them last week but has yet to do so. If eligible, Greene is expected to compete for a starting spot with senior Trace Timmer and sophomore Bryce Alley at MSU's field corner opposite of senior Bryson Keeton.
 
Shiloh LaBoy, a 6-foot-4, 250-pound junior defensive end who spent last season at the College of the Redwoods, has earned his eligibility. He will compete for playing time with sophomore Devin Jeffries, junior Zach Hutchins and redshirt freshman Zach Wright at both defensive end spots. Sophomore Tyrone Fa'anono is a returning starter for MSU.
 
Greene and his twin brother Kamel Greene walked on to Washington State last fall. Both were cut by Mike Leach after spring ball. Kamel transferred to BYU. If his papers are filed, Kashan will accept a full scholarship to play at Montana State. Greene had 71 tackles and broke up 12 passes as a senior at Mountain View High in 2013. During his senior season in track, he ran the 100 meters and the 200, clocking personal-best times of 11.48 in the 100 and 24.49 in the 200, respectively. His scouting page said he has been hand-timed as fast as 4.47 seconds in the 40-yard dash.
 
If cleared, Greene will compete with sophomore Bryce Alley, a 5-foot-11, 165-pounder who played sparingly for MSU as a true freshman in 2014. Timmer, a 6-foot, 183-pound senior out of Great Falls High, has served as a backup the past two seasons. Once he returns from an off-season ACL tear, redshirt freshman Braelan Evans is also expected to be in the mix along with a trio of freshman.
 
A scholarship opened for Greene when Price's name came off the roster. Hailed as a speed burner out of Little Elm, Texas, the former champion sprinter (he ran a personal-best 10.48 in the 100 meters) suffered a labrum injury that cost him his redshirt freshman season last fall. He struggled to compete during spring and appeared to be overweight. He came to MSU as a 183-pounder. He was listed at 205 pounds last spring.
 
MSU will add freshmen Tre'Von Strong, Sidney Holmes and Chris Harris to the mix at cornerback when fall camp begins. The 6-foot-1, 190-pound Strong earned Class AA second-team All-State honors at Billings Skyview last season. Holmes, a 5-foot-11, 190-pounder from Silsbee, Texas, earned first-team All-District 5A 22 as a senior at Beaumont High last fall.
 
Harris, a 6-foot-3, 185-pounder from Elsinore, California, led the CIF in interceptions with nine as a high school senior before tearing his ACL. On National Signing Day, MSU head coach Rob Ash said it was possible that Harris would grayshirt — enroll in January of 2016 — and join the team next spring. But MSU secondary coach Michael Rider confirmed that Harris will participate in fall camp, although he did say grayshirting was still an option.
 
Fraley and Marinello's defections leave MSU's second-team offensive line relatively thin. Fraley, a 6-foot-4, 278-pound walk-on, was listed as the backup at both guard spots as recently as last week. The Montana State coaching staff told Fraley there was money available that he could earn by solidifying a backup role during fall camp but Fraley elected to forgo his final two seasons to concentrate on his studies.
 
Marinello was a 6-foot-4, 311-pounder out of Minneapolis who came as one of two headliner offensive line recruits in MSU's 2014 signing class. Marinello earned first-team All-Metro honors before coming to Montana State. He left the program for personal reasons.
 
The starting lineup of senior left tackle John Weidenaar, junior left guard J.P. Flynn, senior center Joel Horn, senior right guard Kyle Godecke and senior right tackle Alex Eekhoff remains in tact. First-year offensive line coach Jason Eck said Godecke will be eased back into the action but will be full contact for some of August training camp.
 
Montana State will have two weeks of fall camp before opening up with Fort Lewis on September 3. The Bobcats will then have 16 days off before traveling to Eastern Washington for a crucial non-conference tilt. Eck said he expects Godecke and Eekhoff, who also missed spring with a shoulder injury, to be back to full strength by the time the 'Cats head to Cheney.
 
"I'm not so worried about getting a ton of reps for those older guys who have all that experience," Eck said. 
 
Godecke is a 6-foot-6, 325-pounder from Dillon. He started 21 straight games during his redshirt freshman and sophomore years before breaking his foot the first week of fall camp last year. He played in four games late in the year but re-broke his foot before the season's completion. The injury has required multiple surgeries.
 
Eekhoff is a 6-foot-7, 280-pounder from Reno, Nevada. He's started 17 games since the 2013 season, including all 13 last season for Montana State.
 
Eck said he is looking for a "sixth, seventh and eighth guys to come off the bench" now and also said positions aren't as specific. He said that sophomore Dylan Mahoney, a 6-foot-6, 270-pounder out of Great Falls, would be the sixth man and would play any open position besides center. Mahoney got all the first-team reps at right tackle during the spring.
 
Eck said the seventh, eighth, ninth and 10th positions are a wide open competition. Sophomore Caleb Gillis, redshirt freshman Wade Webster and junior Doug Hanson will be in the mix. Freshmen Jake McFetridge and Mitch Brott could also push for time during fall camp in the top 10. 
 
Gillis is a 6-foot-5, 275-pound third-year sophmore who prepped at Beaverhead County High like Godecke. Gillis is listed as Weidenaar's backup at left tackle. He also received first and second-team reps at each guard spot throughout spring drills.
 
Webster, a 6-foot-5, 274-pounder out of the same town as Flynn (Bettendorf, Iowa), is also in the mix.   The 6-foot-5, 274-pound Webster is listed as the No. 3 left and right tackle. Eck said he would also try Webster at guard during fall camp.
 
Hanson is a 6-foot-3, 280-pound junior out of Mission Viejo, California who is listed as Horn's backup at center. Eck said he would also give Mahoney, Gillis and Webster a try at center during camp in an effort to build depth.
 
Earlier this summer, redshirt freshman Austin Oldenburger left the program. MSU signed the Manhattan product alogn with Marinello and Webster two winters ago. 
 
MSU will add McFetridge and Kash Perry at tackle and guards  Brott and Bryan Wilkes to the mix in August. McFetridge is a 6-foot-7, 295-pounder from Huntington Beach, California on a full scholarship. Brott is a 6-foot-6, 275-pounder out of Billings West who is on a half scholarship. Wilkes is a 6-foot-3, 252-pounder out of Great Falls CMR who is a preferred walk-on. Perry is a 6-foot-7, 260-pounder out of Class C Denton-Geyser-Stanford.
 
The depth chart included in the media guide put together for the Big Sky Kickoff media conference includes several positions that are still an open battle.
 
At running back, five players are listed with OR by their name (in order): junior captain Chad Newell, junior Gunnar Brekke, sophomore Nick LaSane, redshirt freshman Tavon Dodd and redshirt freshman Noah James. Newell and Brekke each earned honorable mention All-Big Sky honors last season.
 
At "X" wide receiver, sophomore Mitch Herbert is listed as a returning starter but has an OR shared with senior Manny Kalfell, junior Will Krolick and redshirt freshman Connor Sullivan. Herbert caught four touchdowns as a true freshman but missed all of spring with an elbow injury. Kalfell, a 6-foot-2, 200-pounder from Bozeman, missed most of last season with a knee injury. Sullivan, a 6-foot-4, 237-pounder out of Ennis, emerged as a potential contributor with a breakout spring.
 
At "Y" (slot) receiver, senior captain Mitch Griebel is the starter. There is an OR between sophomore Jayshawn Gates and redshirt freshman Johnny D'Agostino. Gates caught three long touchdowns last season. D'Agostino, like Sullivan, had a breakout first spring camp.
 
At "Z" receiver, sophomore Justin Paige is listed as a returning starter but will compete with senior Tanner Roderick and junior Brandon Brown. Paige caught three long touchdowns and averaged 31.2 yards per catch in spot duty as a true freshman. Roderick caught 15 passes for 275 yards, including a five-catch, 122-yard, two-touchdown outing against Eastern Washington last season. Brown is a fourth-year transfer from Baylor. The 6-foot, 180-pounder prepped at Vandegrift High in Austin, Texas, the same school that produced Bobcat quarterback Dakota Prukop.
 
At nose tackle, senior Nate Bignell and junior Connor Thomas are listed as co-starters. Bignell, a 6-foot-2, 273-pounder from Drummond, notched three sacks in backup duty last season. Thomas, a 6-foot-3, 290-pounder out of Kalispell Flathead, notched two tackles for loss in spot duty in 2014.
 
At Will linebacker, junior Blake Braun retains his starting spot from spring drills despite the arrival of Marcus Tappan on campus. Tappan is a 6-foot-2, 235-pound transfer from Cincinnati. He will likely also work in at Mike linebacker with redshirt freshman Grant Collins, the slated starter.
 
At free safety, redshirt freshman DeMonte King is listed first with an OR between him and Khari Garcia. Garcia started four games in place of injured senior Eryon Barnett as a redshirt freshman. Garcia had two interceptions, including one he returned for a touchdown against North Dakota. He also played as MSU's nickel back last season.
 
Colter Nuanez can be reached at BobcatBeat56@gmail.com and followed on Twitter @Bobcat_Beat.
 
Categories: