Bobcats continue to whittle down roster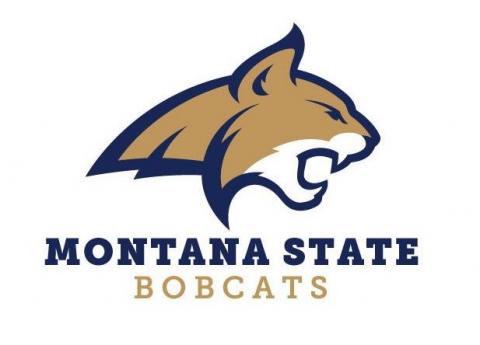 By COLTER NUANEZ
Bobcat Beat
 
With the opening of fall camp a little more than a month away and the kickoff to the 2015 season 65 days away, the Montana State Bobcats continue to finalize their roster.
 
On National Signing Day in February, Montana State signed 31 players, including eight transfers and five preferred walk-ons. As of Thursday night, the Bobcats have 102 players on the active roster.
 
On Thursday afternoon, news came down that redshirt sophomore wide receiver Jacob Stanton would retire after having off-season back surgery. The Class A state championship winning former quarterback out of Billings Central was a standout for his Hall of Fame father, Rams head coach Jim Stanton but never played a down at MSU.
 
Stanton is the third Bobcat who had to retire this off-season because of injury. Senior running back/receiver Brandon Davis, a former Louisiana Tech transfer, retired after never being able to recover from two blown out knees. Redshirt freshman offensive lineman Austin Oldenburger, a Manhattan product, retired after missing all of spring with a knee injury.
 
Montana State also cut ties with senior running back Anthony Knight, redshirt freshman punter Matt Stewart, sophomore tight end Gabe Strong, redshirt freshman linebacker John Carter Gonzalez and redshirt freshman defensive end Elijah Klein.
 
Knight, a former Nevada and Riverside Community College transfer, scored 12 touchdowns as MSU's short-yardage back last season. He was dismissed from the team after his latest run in with the law, one that came with partner-family member assault charges.
 
Stewart, a 6-foot-4, 225-pounder touted as having the potential to start as a true freshman, came into camp overweight and lost the starting job to senior Trevor Bolton. He redshirted before not retaining his roster spot.
 
Strong, a 6-foot-7 walk-on tight end, quit the team before spring drills. Carter Gonzalez and Klein were start of school walk-ons who will have a chance to try out again when the roster expands to 104 when school begins at MSU.
 
MSU might also save roster room in fall camp with redshirt freshman cornerback Braelen Evans (knee) and senior offensive guard Kyle Godecke (foot) recovering from off-season surgeries.
 
In addition to the 31 signees, Ben Folsom will join the Bobcats in August and Robert Wilcox will also return to the team. Folsom, a 6-foot-1, 195-pound athlete from Dillon, will start out at quarterback during fall camp. The younger brother of sophomore defensive tackle Monte Folsom spent the last two years on an LDS mission.
 
Wilcox is a 6-foot-1, 270-pound defensive lineman and former transfer from Grambling State. The Frisco, Texas native played as a Grambling true freshman in 2012 before transferring to MSU and redshirting in 2013. He tore ligaments in knee on two different occasions, causing him to miss 2014 as well. He experienced a family tragedy and spent the last year in his native Texas. It's been speculated that MSU will apply for a hardship waiver for Wilcox.
 
Of the 31 signees, four of the transfers are already on campus. Baylor junior wide receiver transfer Brandon Brown, UAB senior safety transfer Des Carter, Cincinnati sophomore linebacker transfer Marcus Tappan and Iowa Western sophomore safety Bryson McCabe are already on campus. All but Tappan participated in spring drills and went to school at MSU last semester.
 
Defensive end Jessie Clark, a transfer from Los Angeles Harbor College and defensive tackle Joe Naotala from Palomar Junior College are still in summer school. Clark needs to pass two classes to earn eligibility. A source said College of the Redwoods defensive end Shiloh LaBoy and Santa Monica Junior College linebacker Zach Stern are qualified and will be in Bozeman for fall camp.
 
Kalispell Glacier wide receiver Logan Jones verbally committed to Montana State but did not sign an admissions acceptance agreement like the other preferred walk-ons because he had not filled out his application. He and the 23 other prep signees are all eligible and expected on campus later this month except one.
 
Robert Evans, a 6-foot-5, 250-pound tight end from Victorville, California, will not join the Bobcats in August. He received FBS interest from Fresno State and Nevada before signing with the Bobcats for a minimal scholarship. He was never reached for comment upon committing or signing. s
 
Kheenyon Woods, a slippery wide receiver from the Inland Empire in California, was expected to be a non-qualifier and signed with no one on signing day. By March, it was reported that he was coming to Montana State. But later that month, he signed late with Fresno State.
 
Alex Tennant, a 6-foot-3, 180-pound wide receiver from Araphoe High in Littleto, Colorado, will join the Bobcats as a preferred walk-on. He's listed on the official roster as No. 16.
 
LaBoy, Brown, Carter, McCabe, Folsom, Naotala, quarterback Jordan Hoy, quarterback Brady McChesney, offensive lineman Kash Perry, defensive end Chris Robinson, wide receiver Cam Sutton, wide receiver Keon Stephens and defensive lineman Riley Griffiths all have been assigned numbers.
 
LaBoy will wear No. 2. Brown is No. 4. Carter is No. 6. Folsom will wear No. 12. Naotala will wear No. 95.
 
McChesney, a Kalispell Glacier product, will wear No. 14.
 
Hoy, a 6-foot-1, 192-pounder from Rockwall, Texas, will wear No. 7.
 
Perry, a 6-foot-8 giant from Stanford, will wear No. 76.
 
 Robinson, an athletic 6-foot-2, 252-pound defensive lineman from Pasadena, California, will wear No. 79.
 
 Sutton, a 6-foot-6 jumping jack from Norco, California, will wear No. 84.
 
Stephens, an impressive 6-foot-2, 195-pounder from Rancho Cucamunga, California, will wear No. 86.
 
Griffiths, a 6-foot-3, 260-pounder from Issaquah, Washington, will wear No. 98.
 
Clark, Stern, defensive end Marcus Ferriter (Butte Central), tight end Woody Brandom (Corona, California), defensive end Keegan Bray (Spokane), offensive lineman Mitch Brott (Billings West), linebacker Walker Cozzie (Helena Capital), cornerback Chris Harris (Elsinore, California), linebacker Josh Hill (Kalispell Glacier), defensive back Sidney Holmes (Silsbee, Texas), safety Brayden Konkol (Belgrade), offensive tackle Jake McFetridge (Huntington Beach), linebacker B.J. Ojo (Marvel, Texas), middle linebacker Sam Plucker (Appleton, Wisconsin), defensive lineman Byron Rollins (Missoula Sentinel), cornerback Tre'Von Strong (Billings Skyview) and offensive lineman Bryan Wilkes (Great Falls CMR) will be added to the roster with numbers on Monday.
 
Redshirt freshman safety DeMonte King (No. 1), redshirt freshman wide receiver Justin Paige (No. 3), junior wide receiver Will Krolick (No. 7), senior wide receiver Manny Kalfell (No. 8), redshirt freshman running back Tavon Dodd (No. 9) and sophomore safety Khari Garcia (No. 12) all have new numbers.
 
Colter Nuanez can be reached at BobcatBeat56@gmail.com and followed on Twitter @Bobcat_Beat.
 
Categories: