Soratos to represent MSU at USATF Championships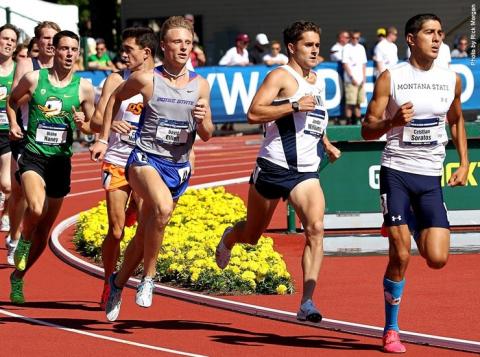 MSU PRESS RELEASE
 
All-American and sub-four minute miler Cristian Soratos will represent Montana State at the USATF Outdoor Championships in Tracktown, USA on Thursday. Soratos will be competing in the 1,500 meters among 29 others in the field in Eugene, Oregon, a venue he most recently competed in at the NCAA Outdoor Championships earlier this month.
 
The first-round race is split into two heats and set to begin at 5:40 p.m. at Hayward Field, where earlier this year Soratos claimed All-America honors. The top four finishers from each heat, in addition to the next four best times will advance to the finals on Saturday at 1:20 p.m.
 
The 30 competitors range from Soratos' fellow collegiate All-Americas to professional runners competing for Nike and Brooks. The top three finishers from the finals will represent the U.S. in the World Championships, in addition to those who have one of the top 48 marks in the world.
 
The event will be broadcast on NBCSN, NBC and Universal Sports beginning on Friday evening. For more information, visit usatf.org.
 
Categories: