Cats, Griz get 5 games each on 10-game ROOT slate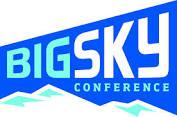 BIG SKY CONFERENCE PRESS RELEASE
 
DIRECTV SPORTS  Networks and the Big Sky Conference announced its telecast schedule for the upcoming 2015 season with a total of 10 games to be televised on ROOT SPORTS. This will mark the fourth year of a multi-year partnership between DIRECTV Sports Networks and the Big Sky Conference.
 
All 10 Big Sky Conference football games will be produced and televised in high-definition, with many of the games available in both the Northwest and Rocky Mountain Regions.
 
This year's schedule opens with a special non-conference matchup between league rivals the Eastern Washington Eagles and Montana State Bobcats on Sept. 19 in Cheney, WA. Eastern Washington is the three-time defending Big Sky Champion. After advancing to the national semifinals for two straight seasons, the Eagles failed to accomplish the same feat last year losing in the quarterfinals, but they look to redeem themselves and make another run at the playoffs this season.
 
The Bobcats will appear three other times this season: when they host Sac State on Oct. 10, when they visit Portland State the next week and in the season finale in Bozeman against the rival Grizzlies. 
 
Montana will also appear fivetimes: when NAU comes to down on Sept. 26; the following week at UC Davis; on Oct. 24 when UND comes to Missoula; on Nov. 14 when Eastern Washington comes to the Garden City and for the 115th Brawl of the Wild against the Bobcats. 
 
EWU appears three times: when it plays the Cats and Griz and when it hosts Weber State on Oct. 31. 
 
Big Sky Conference action continues each week with a single game throughout the season concluding on Saturday, November 21st. This game features Treasure State rivals Montana State and Montana who will square off in the 115th "Brawl of the Wild" in Bozeman, MT to cap the 10-game slate.
 
"Our television partnership with ROOT SPORTS and DIRECTV has increased our exposure not only in our footprint, but nationally,'' said Big Sky Conference Commissioner Doug Fullerton. "ROOT SPORTS does a first-class production every week of its Big Sky football games, as evidence by the Emmy Award the network won. We're excited for to see our games showcased once again in the fall of 2015.''
 
Game times will be announced at a later date.
 
2015 Big Sky Conference Football Schedule*
Sept 19                                 Montana State University @ Eastern Washington (NC)
Sept 26                                 Northern Arizona University @ University of Montana
Oct 3                                     University of Montana @ UC Davis
Oct 10                                   Sacramento State @ Montana State University
Oct 17                                   Montana State University @ Portland State University
Oct 24                                   North Dakota @ University of Montana
Oct 31                                   Weber State @ Eastern Washington University
Nov 7                                     Southern Utah @ Montana State University
Nov 14                                   Eastern Washington University @ University of Montana
Nov 21                                   University of Montana @ Montana State University
 
*Schedule subject to change. Territorial restrictions may apply.
About the Big Sky Conference
The Big Sky Conference enters its 52nd year in 2015-16, and currently consists of 11 schools in nine states (Eastern Washington University, Idaho State University, The University of Montana, Montana State University, the University of North Dakota, Northern Arizona University, the University of Northern Colorado, Sacramento State, Portland State University, Southern Utah University and Weber State University). Cal Poly and UC Davis are football affiliate members. The University of Idaho returned to the Big Sky on July 1, 2014, as a non-football member.
 
The Big Sky Conference is one of the premier leagues at the Division I Football Championship Subdivision level. Multiple Big Sky Conference teams have qualified for the FCS postseason in 16 consecutive seasons. Six times, Big Sky teams have won the Division I National Championship, including Eastern Washington in 2010.
 
In recent seasons, league teams have upset squads from the Big 12, Mountain West, WAC, Sun Belt and Pac-12 Conferences, including Eastern Washington's upset victory over nationally-ranked Oregon State in 2013. Last year six players from the Big Sky Conference were named to the Walter Camp FCS All-America Team.
Categories: