Sprinters, hurdlers pace Bobcats at Montana State Open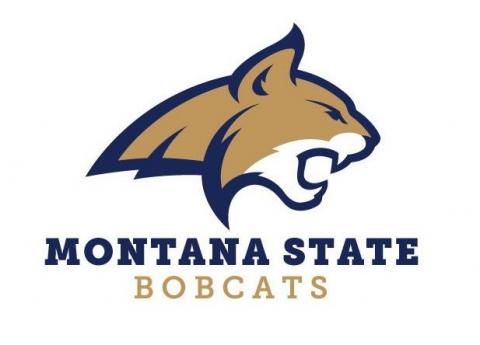 By COLTER NUANEZ
Bobcat Beat
 
The ultimate redemption may still lie ahead but Saturday was certain a step in the right direction for the Bobcat women's track and field team.
 
On an overcast Bozeman day, the Bobcats hosted the Montana State Open, the first outdoor competition of the spring in the Gallatin Valley and the second of the season. The MSU women scorched through the recently completed indoor season to enter the Big Sky Indoor Championships in Flagstaff, Arizona as the prohibitive favorite only to watch their dreams disappear before their eyes. Sacramento State mounted a late rally in the team competition capped by a win in the 4x400 meter relay to lift the Hornets to a one-point win and steal the league championship from MSU.
 
On Saturday afternoon, the Bobcat women took the first steps toward mending their cumulatively broken hearts as they push for a team title. The Big Sky Outdoor Championships will be hosted by Eastern Washington in Cheney the second weekend of May.
 
"It was super emotional after conference in Flagstaff but I've been with these girls, our 4x400 team with Chantel (Jaeger) and Iris (Hardason) for four years and I think that loss just gives us the passion to beat (Sac State) in outdoor," said MSU senior hurdler Paige Squire, who helped MSU capture the 4x100 and 4x400 while also winning the 400-meter hurdles and placing in the 100-meter hurdles herself. "We've talked about it and we've decided there's nothing else to do but to win outdoors."
 
Jaeger, a senior from Yakima, Washington, posted wins in the 200 (24.72) and 400 (55.43) meters as well as running legs on both winning relay teams. Squire, a senior from Corvallis, overcame a misstep in the 400-meter hurdles to win the event in 1:01.87 while also running strong legs on the relay teams and placing second with a Big Sky qualifying mark of 14.26 in the short hurdles. Hardason, a senior from Littleton, Colorado, ran legs on each relay, finished second in the 400 (56.47) and fourth in the 200 (25.98). Josephine Petruska, a sophomore from Fort Collins, Colorado, ran the opening legs of each relay with a win and a personal-best time of 12.25 seconds in the 100 meters. The 4x100 team struggled with its handoffs yet still ran a winning time of 46.88. The 4x400 team cruised to a win in 3:50.62.
 
"It was a pretty exciting day," MSU head coach Dale Kennedy said. "The team had some great individual performances, a lot of lifetime bests. We're progressing in a direction that will put us in a good spot for the rest of the season."
 
With Montana, Carroll College, Rocky Mountain College and Montana State-Billings in town, the Bobcats got off to a good start on Friday as senior Carley McCutchen and junior Danielle Muri each qualified for the conference meet with strong marks in the heptathlon. McCutchen, the reigning pentathlon indoor champion and Big Sky record holder, scored 5,321 points, just 70 shy of her personal-best and just a few dozen points away from MSU's school record. McCutchen posted top marks in the high jump, 100-meter hurdles, 200 meters, long jump, javelin and 800 meters. Muri scored 4,783 points largely aided by the top mark in the shot put.
 
On Saturday, Ty Bermes sparked the men and Heather Demorest lit the fuse for the women. Bermes, a sophomore from Joliet, popped a personal-best of 214 feet to win the javelin. Tanner Gambill's *** throw of 204-10 was also a Big Sky qualifiying mark.
 
Demorest, a senior from Darby and the Indoor Championships Female Most Outstanding Athlete after sweeping the 5,000 and 10,000 meters in Flagstaff, proved she's primed for outdoor season as well with a win in the 1,500. She ran 4:35.66 on Saturday.
 
Sophomore Caroline Hardin finished third in the 1,500 before lining up for her first-ever college 800. Demorest ran the 800 on Saturday as well as part of a large contingent of MSU distance runners — notably seniors Jake Turner and Michael Asay on the men's side — that ran "down" a race. After finishing second and fourth in the 1,500, respectively, Turner, a Missoula Sentinel product and Asay, a Manhattan native, turned around and ran the 800, too.
 
"Coach Kennedy has a great quote: if you are going down the highway going 80 miles per hour and you slow down to 55 or 60, it feels like you are walking. The idea is when they run the 800s and 1,500s, they feel shorter and faster and so intense that the longer races like the 5,000 they are used to will feel more comfortable," MSU distance coach and former Hall of Fame distance runner Lyle Weese said.
 
Demorest ran 2:16.64 in the 800 to take third. Hardin ran 2:24.88 for seventh.
 
"The first 200 meters is the biggest difference between any distance race and the 800," Weese said. "You are trying to run pace but the first 200 is pretty close to as fast as you can go. When you are running the 5K, you aren't running as fast as you can go until the last 200.
 
"Part of it is for training but also, you don't want to be running the same race every weekend. That gets tedious."
 
Among the most tedious and grueling pursuits in track is the 400-meter hurdles. Squire, a six-time prep state champion who scored 35 points as a senior in to boost Corvallis to a Class A crown, said she hoped to run close to her personal-best of 59 seconds in her first outing of her final season on Saturday.
 
 
"I want to run 58 this year and I know it will be hard because in the meets we go to, I don't have as much competition to push myself because it's a difficult race, so I'll need the competition for sure," Squire said. "My footing was off in this race, which is why I think I didn't run as well as I could. I think I'm in shape enough to run at least what I ran last year, which was a 59 and some change. I got to the first hurdle with the first leg and that messed me up."
 
McCutchen had her steps and jumps right on during her 100-meter hurdles win. She just missed a personal-best, running 14.05 seconds, .07 seconds off her PR. Squire's time of 14.26 qualified as well.
 
The 'Cats took five of the top six spots in the women's pole vault, led by junior Casey Teska. The Stow, Massachusetts native cleared a height of 12-01.50, a BSC qualifying mark. Senior Sami Risa, a Billings West product, finished second with a vault of 11-01.75 and senior Amy Rovira of Richland, Washington finished third with the same height in one more try.
 
Jacqueline Verlanic, a sophomore from Anaconda, placed second in the hammer throw with a distance of 175-01, a career-best.
 
Senior Sean Ferriter stayed undefeated at home during his final year, whipping a career-best throw of 204-05 in the hammer. The Butte Central product finished second at the Indoor Championships in the weight throw after winning each meet leading up to the finale. His throw Saturday qualified him for the conference meet. Trevor Simasnki (45-10.75) and freshman Alexander Lewis (45-05) each qualified for the championships in triple jump. 
 
Helena Capital product Ryan Kropp continued his strong senior year with a outdoor debut win in the pole vault with a jump of 15-03. Austin Decker, a freshman out of Prunedale, California, finished second with a mark of 14-09.
 
Freshman Mitchell Hornig, a Eugne, Oregon native, continued his strong rookie season with a winning time of 10.95 in the 100 meters. Senior Rory Bauer, a Roberts product, was right behind in 10.98.
 
"Overall, it seems like we are doing pretty well," Weese said. "Anytime you have a break and you come back to racing, it's a little different feeling. You can try to simulate competition in practice but it's always different when you are out there for a live race."
 
Montana State is on the road until May 8 when the Bobcats will host the Tom Gage Classic the weekend before the conference meet.
 
Colter Nuanez can be reached at BobcatBeat56@gmail.com and followed on Twitter @Bobcat_Beat.
 
Categories: