Moderators: rtb, kmax, SonomaCat
1st Team All-BobcatNation
Posts: 1799
Joined: Mon Sep 12, 2016 3:25 pm
Go fund me for the hockey team.


---
1st Team All-BobcatNation
Posts: 1780
Joined: Fri Sep 23, 2005 7:19 pm
Location: Billings Heights
Is there any way they could sell shirts, sweatshirts etc to help make some $$$. I'd love a hockey sweatshirt/hoodie.
1993 Agronomy
If You Want To Get To Heaven-----You Gotta Raise A Little Hell
---
BobcatNation Team Captain
Posts: 603
Joined: Wed Oct 05, 2005 12:43 pm
Location: Missoula MT, Bozeman MT
I would gladly buy MSU Hockey garb. I would buy gear in advance also if that would help, as they are not going to have much time. Go Montana State Hockey!... and please visit the gofundme sight!
I don't always talk to University of Missoula graduates, but when I do I usually order fries.
Character Accountability Toughness State #beattheskyownthestate ESG-GCG FTG #oveRTD
---
BobcatNation Redshirt
Posts: 37
Joined: Sat Oct 01, 2016 9:19 pm
I have seen them selling shirts and what not during games so I know they have the merchandise but I'm not sure if they have an online store or anything. You might be able to just contact them directly.

An update the go fund me: its raised over $5,000 so far, which is awesome, but still well short of the amount it will cost to send an entire hockey team to Texas.
---
BobcatNation Letterman
Posts: 277
Joined: Wed Feb 15, 2006 4:05 pm
Location: East Helena, MT
They are selling MSU hockey gear at Play it Again sports in Bozeman. 30% of the proceeds go to the team.


Bill Zander
CS '93
---
Golden Bobcat
Posts: 6437
Joined: Sat Jan 29, 2011 11:27 pm
Location: Eugene, OR
I've been asking for years, but I would kill to buy an MSU hockey jersey.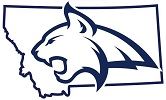 Don't let this distract you from the fact that the griz blew a 22-0 lead.
---
1st Team All-BobcatNation
Posts: 1780
Joined: Fri Sep 23, 2005 7:19 pm
Location: Billings Heights
1993 Agronomy
If You Want To Get To Heaven-----You Gotta Raise A Little Hell
---
1st Team All-BobcatNation
Posts: 1780
Joined: Fri Sep 23, 2005 7:19 pm
Location: Billings Heights
1993 Agronomy
If You Want To Get To Heaven-----You Gotta Raise A Little Hell
---